Water Leak Detection Services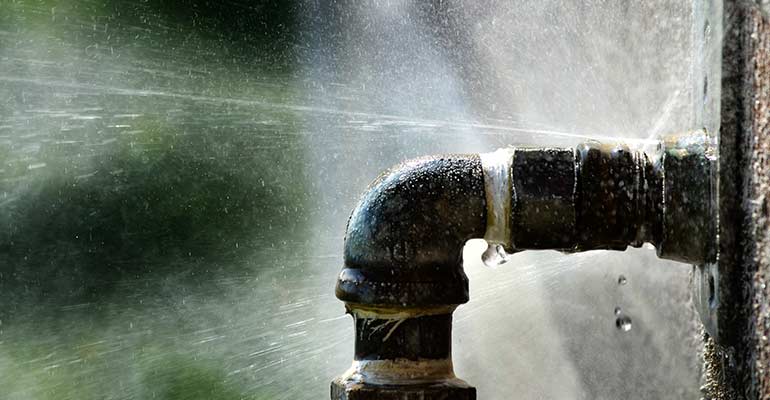 Water leaks are every Santa Rosa, Ca. homeowner's nightmare. Not only do leaks cause extensive damage to your home, but they also waste water, resulting in higher than normal water bills. GAC Plumbing Company is a water leak detection contractor that can help with all your water pipe leak repair services from burst pipe repair to slab leak detection and repair, we take care of it all.Interested in finding out what other people in your community are saying about us? Read our most recent reviews and feedback to find out.
Plumbing Water Leak Detection Company
While some leaks such as burst pipes are easy to spot, other types of leaks may be more difficult to notice. A burst pipe typically results in an instant flooding of water from the area where the rupture occurred. Other issues require more extensive water line leak detection. Some of our most effective water leak detection services include:
Meter Testing: By testing your water pressure against the water pressure of a healthy pipe, we can determine if there is a leak present.
Dig and Drill: When we already have a good idea of the location of the water leak, we may also use the dig and drill method to expose the damaged pipe.
Infrared Photos: Using an infrared camera, we take multiple photos of the pipe at different angles to locate the leak.
Why Call Us for Your Slab Leak Repair Services?
Unlike burst water pipes and other minor water line leaks, slab leaks present a serious danger to your home. A slab leak is a water leak that occurs underneath the concrete slab that is supporting the foundation of your home. It's often difficult to detect and requires extensive slab leak repair to solve.
These types of leaks are particularly troublesome because they cause erosion of the sand and dirt that supports the concrete slab, thus, compromising the structural integrity of your home. If a slab leak goes undetected in your home, you could end up needing comprehensive construction on your property to repair the damage.
Don't let a slab leak problem in your home get out of hand. Reach out to your trusted slab leak detection company, GAC Plumbing Company for fast slab leak repair services.
Why Choose GAC Plumbing Company for Your Water Leak Detection Needs?
We add value to our services by including the following unique features and promises:
After-Hours Service : All our services can be requested 24/7 regardless of the day you call.
Over 30+ Years of Industry Experience: We opened our doors in 1979 and since then, we have helped countless homeowners in the area.
Developing Lasting Customer Relationships: Our comprehensive services instill confidence in our customers, ensuring that we are trusted time and time again.
If you're worried about a water leak or burst pipe in your home, call (707) 538-8000 and experience our expert water leak detection and plumbing leak repair services. Our fast service in Santa Rosa, CA.  could save you more than money.