PIPE BURSTING SERVICES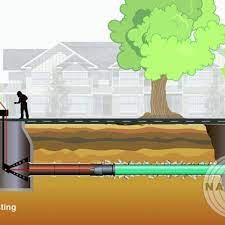 Pipe Bursting Service:
GAC Plumbing  offers state of the art pipe bursting services to the Sonoma County area. Pipe bursting uses "trenchless" technology that enables us to achieve sewer line replacement without the inconvenience, intrusion or added cost of excavation to remove the broken pipes. With pipe bursting, it is possible to replace the broken or cracked pipes by creating only two holes (entry and exits points) in your yard, then using a boring tool to break up the existing pipe and lead the replacement pipe into place. This hassle free and cost effective sewer pipeline replacement method helps protect your yard and landscaping and saves you valuable time and money.
GAC Plumbing offers the most advanced and efficient Line Location, Leak Detection and Pipe Bursting services in the Sonoma County area. Broken pipes and sewer lines, whether caused by erosion, root intrusion or other forces, should not be ignored. It makes economic sense to fix the problem as quickly and efficiently as possible, often with pipe bursting technology. GAC Company offers fast, efficient and professional plumbing and Drain services. Our customers enjoy the results they get with our no hassle pipe bursting services. Find out why your friends and neighbors prefer to call GAC Company  for all of their residential and commercial plumbing needs.